Inspired by our travels throughout Italy, our stunning Bubbles & Brews NY vehicles bring you refreshing prosecco, still wines, craft beers, and incredible activations. All absolutly stunning and served with a smile! Elevate your event with one of our unique vintage bars, and watch as your guests make memories that will last for years to come. Our vintage event vehicles are ready to elevate your event!
Here are a few of our vehicles and some things to know.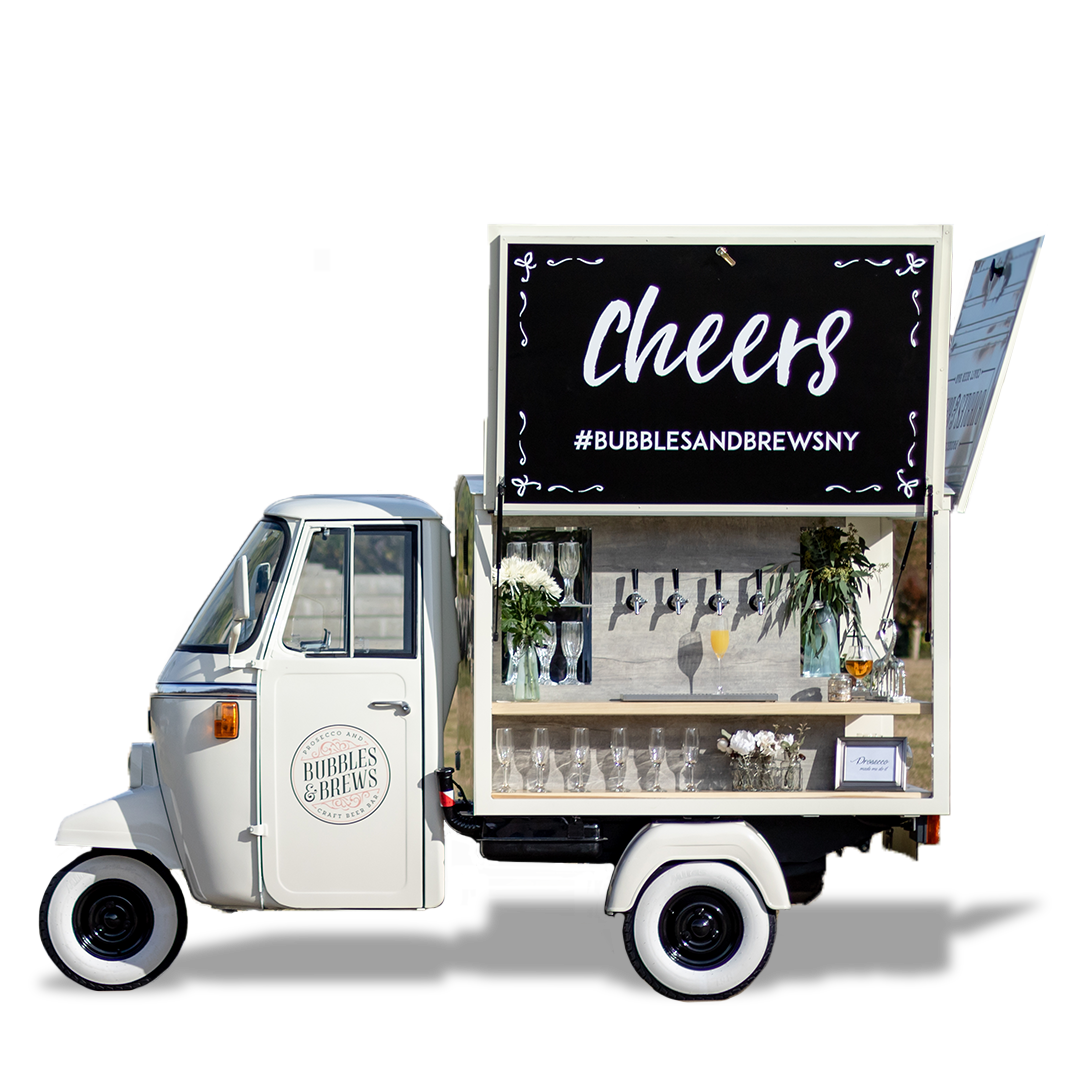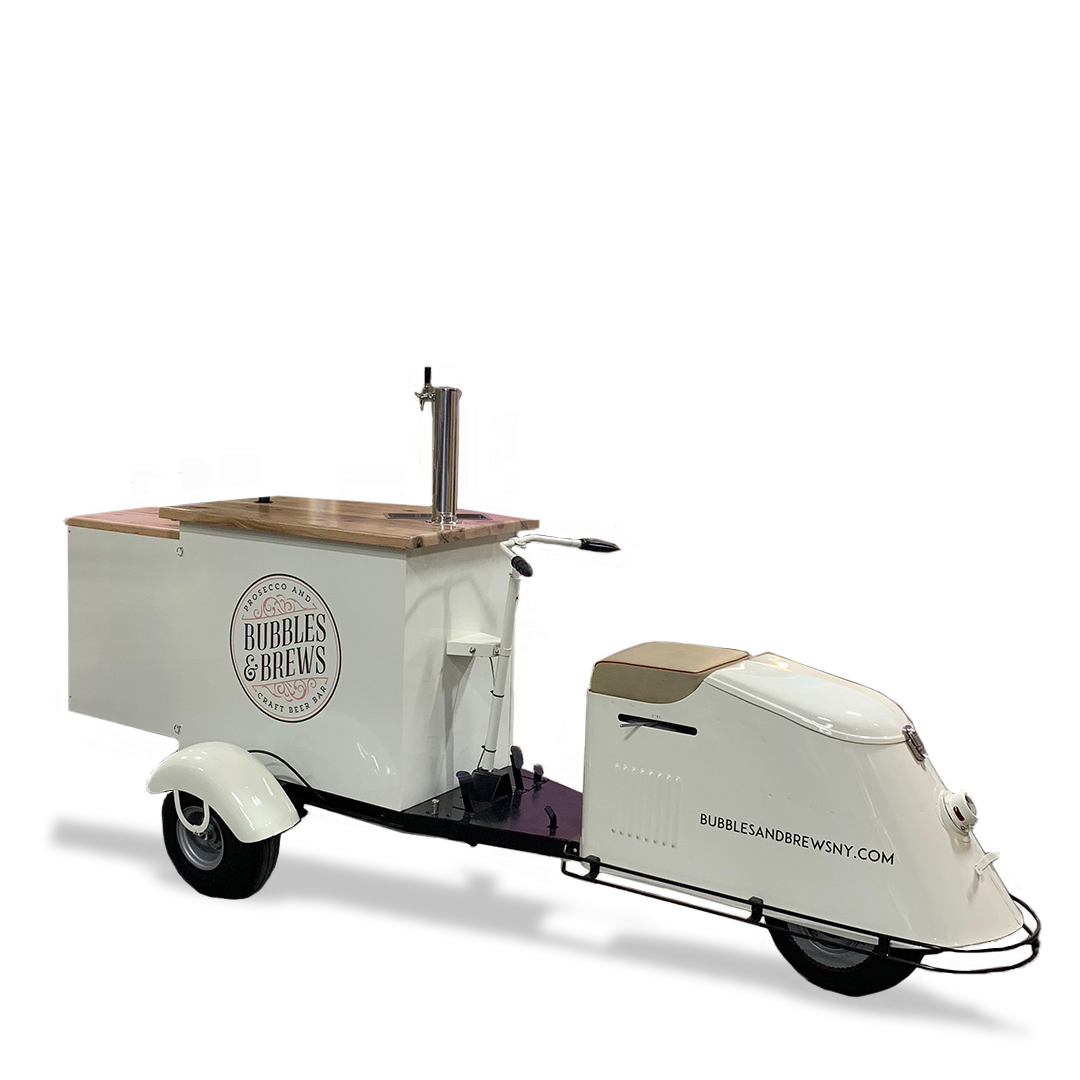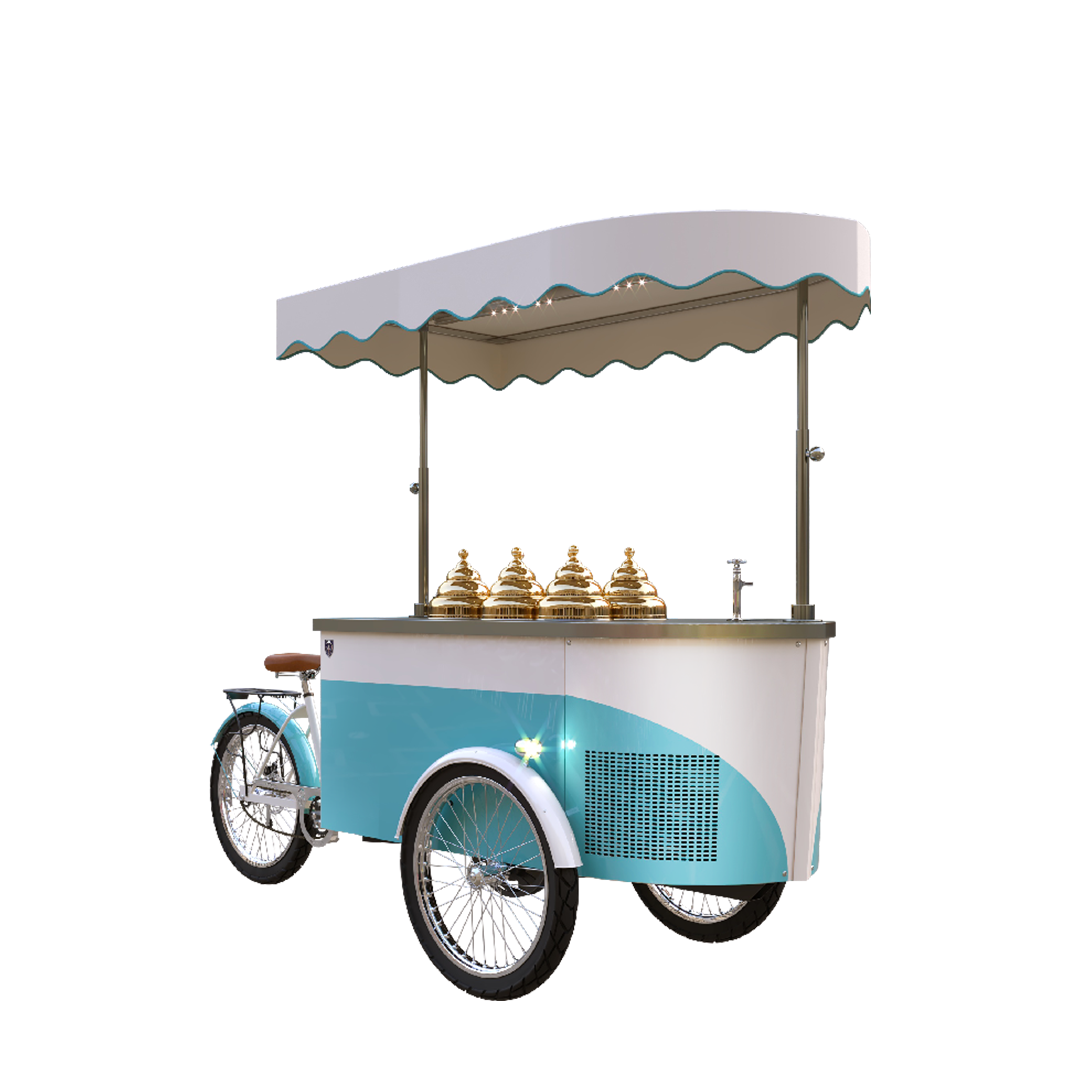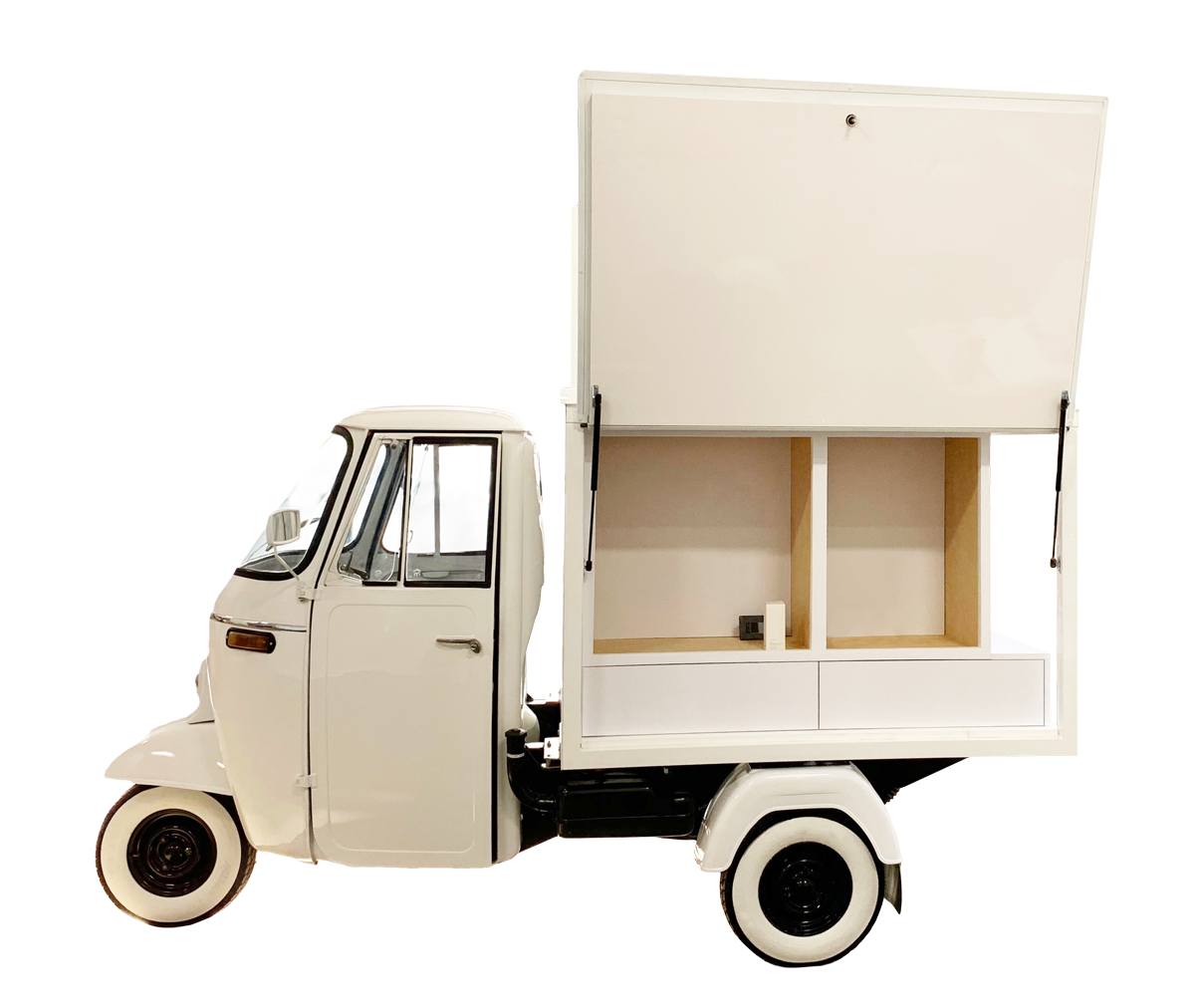 COVID-19
As our social intereactions have changed so has our approach to safety and hygiene protocol. Our staff are wearing masks, gloves, and using a table to pass drinks to guests to avoid direct contact. As well as hand sanitizer onboard. We can accommodate any additional reasonable requests, just let us know what makes you comfortable.
---
Rental Details
We will arrive 1 hour prior to service for set-up and provide up to 4 hours of service with a standard rental.

Need us for longer than 3 hours? No problem, we charge

$175.00 per hour after your 4 hour service ends.

Additional servers: $250.00.

50+ guests, we recommend 2 servers.

Additional Draft Service up to seven: $175 per draft line.

Disposable, recyclable cups are available: $120/1,000 count box (9oz/12oz)

We can provide a quiet Honda generator if power is not reliable/otherwise available: $100.00

It is the client's responsibility to provide the alcohol and secure an SLA license (if applicable). Don't worry, we can help.

For private parties where no license is required, you must purchase the alcohol at an SLA licensed retailer.

Client to provide: Sixtel and tall 1/6 barrel kegs that work with a Sankey-D Coupler.

We can provide pick-up/drop-off of products for a handeling fee of $50.00 per.

Taxes and a minimum gratuity will be added to final invoice: 8.885% tax and 18% vendor gratuity.

Client will be billed at the conclusion of their event for all consumables (Mixers, Garnishes, Ice, etc.).
---
Don't wait
Dates book 12-18 months in advance.
A deposit of 50% is required to secure your date which will be applied to your balance.
50% of your deposit is refundable up to 90 days prior to your event.
---
We Love to Travel, Non-Local Event Considerations
We love to travel! 25 miles of travel is included each way, $2.75 per additional mile

Tolls not included.

For an evening event 2 or more hours away: overnight charges apply.

For destinations further than 3 hours away: please ask for a quote.

Destinations over 3 hours away will require overnight stay charges
---
Extras:
We can custom brand the panels on our Apé, let's talk!
Want somthing custom or unique for your event, chances are we can provide it, let's schedule a call to discuss!
We look forward to hearing from you.

Absolutly Unforgettable
Smiles appear. People point. Instagram opens, and the pictures start. The party begins the moment your guests see the Ape.

Up to Seven Onboard Taps
Happily handles Prosecco, wine, beer, and craft cocktails as well as a host of non-alcoholic options.

They're Customizable
Ask about ways we can create custom graphics to fit your event. We can do a lot more so let's talk!

Compact and Powerful
This meticulously restored Vintage Piaggio Ape is the star of your beverage entertainment.